I HAVE EXPERIENCED HARASSMENT AT WORK OR SEXUAL VIOLENCE AND I WANT TO KNOW MY RIGHTS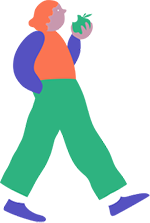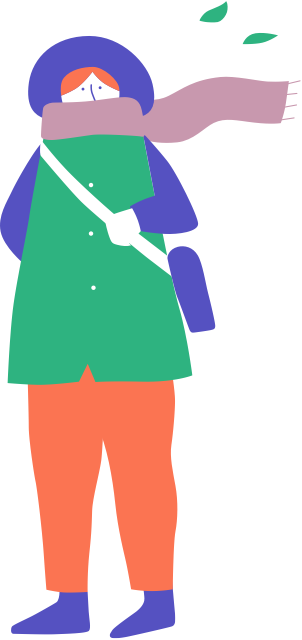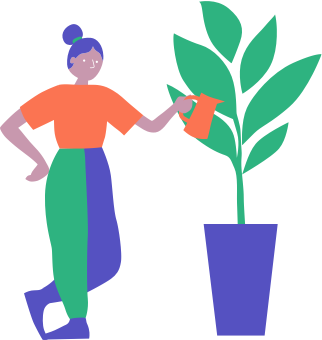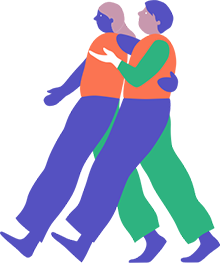 We are here for you.
We offer free and confidential legal services to anyone who has experienced sexual or psychological harassment in the workplace or violence of a sexual nature. We help you understand your rights and the legal steps that meet your needs.
You are a witness? Contact us for free legal information.
OUR SERVICES
Get legal advice in all areas of law, including civil law, family law, labor law, human rights, immigration law, criminal law, and class action.
We offer all forms of legal services, with the exception of drafting court proceedings and representing you in court (speaking to a judge on your behalf).
Please note that the services offered in workplace harassment now have a 10-hour limit.
HARASSMENT IN THE WORKPLACE
Harassment in the workplace can be psychological or sexual in nature. It is conduct that:
is vexatious and repeated or vexatious and serious;
is hostile or unwanted;
violates dignity or physical or psychological integrity;
makes the work environment harmful.
Workplace harassment may include unwanted advances, threats, hurtful remarks or abuse of authority.
SEXUAL VIOLENCE
Sexual violence includes any act that is sexual in nature or involves sexuality, gender identity or expression of gender identity that is committed without consent, including:
any non-consensual sexual activity, ranging from touching to full sexual intercourse;
non-consensual distribution of intimate images;
sexual, homophobic or transphobic harassment, threats or intimidation.
Sexual violence may be physical or psychological in nature.
ELIGIBILITY
You are eligible to our services if you have experienced or witnessed workplace harassment or sexual violence in Québec, regardless of your income, age, immigration status (precarious or not), gender identity, and sexual or romantic orientation.
People from the entertainment industry can contact l'Aparté, a legal resource center dedicated to this industry.
EQUITY, DIVERSITY AND INCLUSION
The services have been designed to accommodate women (cis and trans), men (cis and trans), non-binary and gender non-conforming persons.
We can answer you in a dozen languages or offer free interpretation services, including in Indigenous languages, ASL or LSQ.
ACCESSIBILITY
We are implementing several solutions to ensure universal accessibility to our services.
Among other things, we can provide access to universally accessible premises.
HOW IT WORKS
1

REQUESTApply online, by phone or at our offices.

2

CHOICE OF LAWYER Our team will choose a lawyer according to their location, field of practice, language, or any other criteria of your choice.

3

MEET We will put you in contact with your lawyer to arrange a first meeting.
In-take form for screen readers
This document allows people who use e-readers or screen readers to access the form. Once completed, you can print it and send it to us by mail, fax, or send it to the following address: accueil@juripop.org. Please note that our team can also complete this form with you over the phone.
AUTONOMY IS AT THE HEART OF OUR SERVICES.
We offer legal advice adapted to your situation and leave you the choice of whether or not to take steps that meet your needs. You will never have to file a complaint with the police or initiate legal proceedings to benefit from our services.
We collaborate with front-line support services to whom we can refer you for other needs.
Our services are free and confidential.
Call us at 1-855-JURIPOP / 1-855-587-4767  between 8:00 am and 5:00 pm Monday to Friday or write to accueil@juripop.org.
For emergency assistance, call the Provincial Sexual Assault Crisis Line toll-free at 1 (888) 933-9007.
Those concerned about sexual diversity and gender plurality can also get emergency assistance from Interligne toll-free at 1 (888) 505-1010.
The Steering Committee is composed of individuals whose expertise in the diversity of victims and survivors informs the design, promotion and deployment of the program. We thank them for their valuable advice.
Anne-Céline Genevois, Société Elizabeth Fry du Québec
Anne-Sophie Ponsot, Conseil québécois LGBT
Dalia Tourki, Centre de lutte contre l'oppression des genres
Erika Massoud, Table de concertation des organismes au service des personnes réfugiées et immigrantes
Germain Royer, Commission des droits de la personne et des droits de la jeunesse
Hélène Manseau, ph. D.
Jessica Quijano, Native Women's Shelter of Montreal
Livia Vitenti, Femmes Autochtones du Québec
Lorraine Spencer, Grand conseil des Cris (Eeyou Iscthee)
Manon Monastesse, Fédération des maisons d'hébergement pour femmes
Marlihan Lopez, Institut Simone de Beauvoir
Raeanne Francis, Black Community Resource Center
Zaréma Bulgak
These programs are fully funded by the Gouvernement du Québec and the Government of Canada.