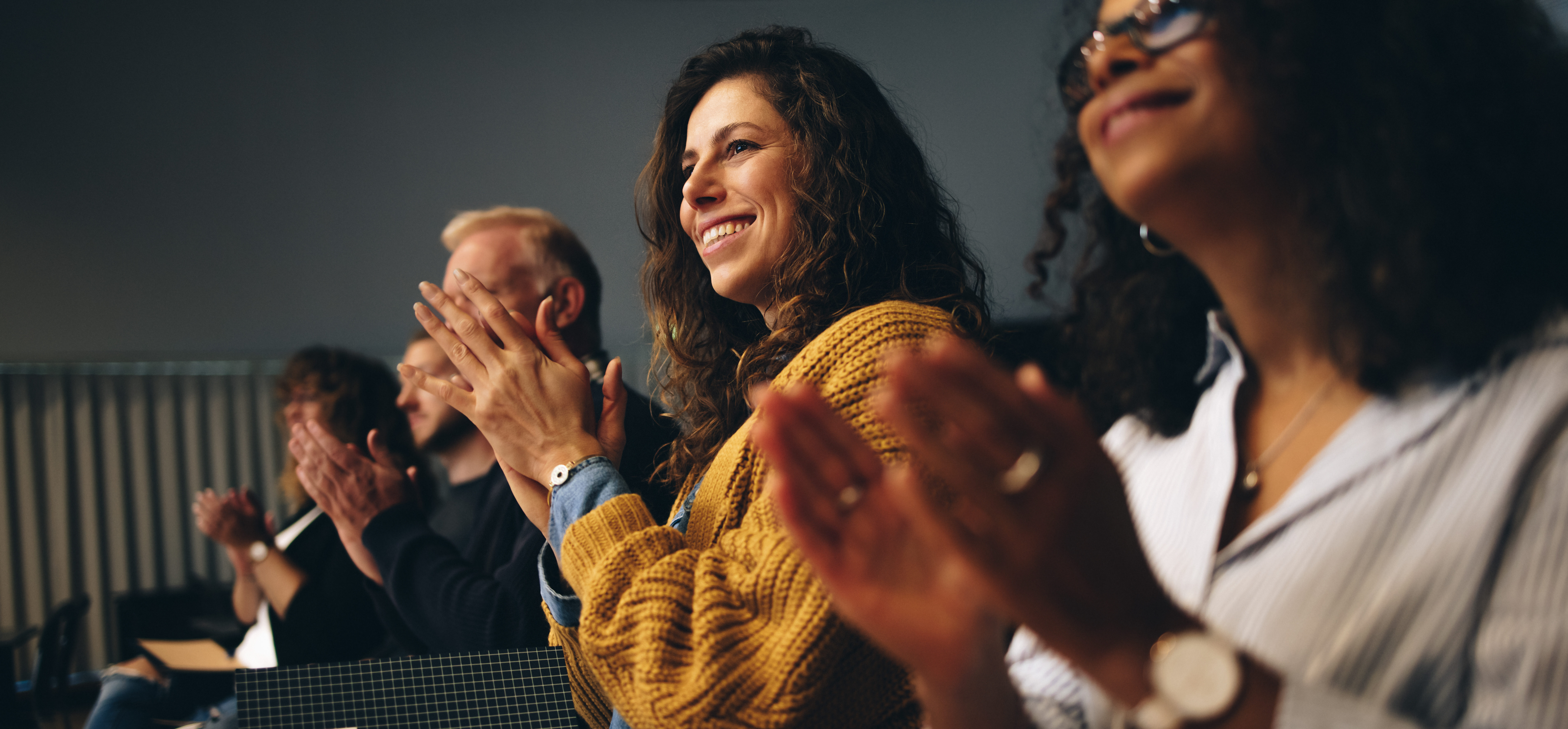 JURI RDV is an opportunity to bring together allies working to improve the justice system for victims-survivors of conjugal and sexual violence. By sharing their knowledge, successes and challenges with their peers, professionals taking part in the JURI RDV will discover that breaking the isolation of their practice is the key to rebuilding trust.
OBJECTIVES
We firmly believe that training for the legal community is essential if we are to ensure that we provide caring and respectful assistance to every survivor of violence.
JURI RDV not only offers a wide range of training opportunities for lawyers, but also makes room for concerted action by creating a meeting ground for jurists, community organizations and public institutions who share a desire to support victims of conjugal and sexual violence.
NEXT JURI RDV: OCTOBER 16, 2023
The 2023 edition of JURI RDV will take place on October 16 at the Québec City Convention Centre.
Consult the event program (IN FRENCH) to register:
This event is made possible thanks to the financial support of the Ministère de la Justice du Québec.