Our Projects
JUSTICE MONTH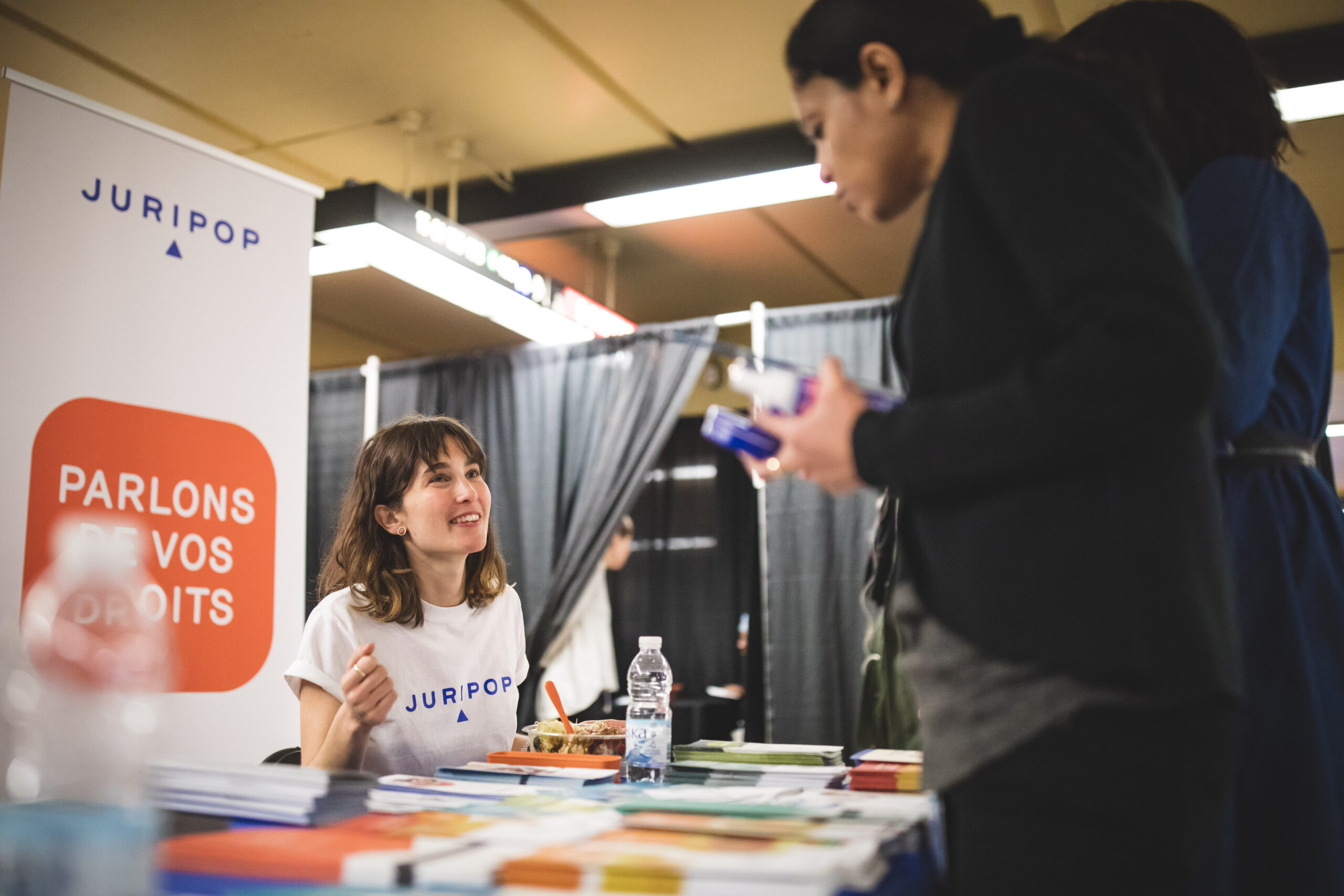 Devoting 31 days to supporting access to justice? Challenge accepted! This crazy and ambitious idea dates back to 2015 and is now known as the Month of Justice.
2023 Edition
Together, for access to justice
After two years of the pandemic, Quebecers are facing new challenges, notably inflation, which reinforces the problems of affordability and accessibility of legal services. After more than two years of being unable to meet, Juripop wanted to emphasize the importance of getting together and helping each other.
This is why we are thrilled to announce the return of legal clinics in the metro! And we won't be alone, several organizations will be there with us because this year, we are together for access to justice.
Juripop's legal clinics in the metro are back
On the first 4 Thursdays of March, notaries and lawyers will offer free legal consultations in the metro. Don't forget to bring all your documents (lease renewal notice, court notice, contract, will, judgment, demand letter…) to get as much information and help as possible!
No reservation is required. Consultations last 15 minutes.
Place-des-Arts metro station from 12 p.m. to 6 p.m. on March 2, 9, 16 and 23, 2023.
Closing seminar
Before coming to an end, the Month of Justice will offer a day-long seminar where notaries, lawyers, professors and other speakers will assemble to reflect on the issues which limit access to justice and to identify the actions needed to implement change.
This year's theme? Together for access to justice: empowerment and collective strength.
When? March 31 from 9am to 5pm
Where? Agora du Cœur des sciences (room CO-R500) 175, avenue du Président-Kennedy, Montréal (Québec) H2X3P2, Metro Place-des-Arts
How to get there? Register here!
Since its creation in 2015, the Month of Justice has been made possible through the financial support from the Fonds d'études notariales de la Chambre des Notaires.