11 Feb 2022
Mtre. Pascale Pageau, at the Head of the Board of Directors of Juripop
Practicing Law Differently
Juripop is proud to announce the appointment of Mtre. Pascale Pageau, Ad. E., CIC.C., Founder and Chief Executive Officer of Delegatus – Collective of Lawyers, as Chair of the organization's Board of Directors.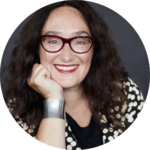 Mtre. Pageau is a jurist with a career marked by the same values as Juripop. Her arrival crystallizes the organization's commitment to continue to practice law differently and to be creative in order to offer affordable legal services to those who cannot benefit from legal aid. Her involvement also highlights the organization's desire to continue to put people at the heart of its approaches and actions.
The law but differently
Mtre. Pageau's vision and talent have earned her nearly twenty awards and recognitions, including the title of Lawyer Emeritus of the Barreau du Québec and Top 100 Canada's Most Powerful Women – Trailblazers & Trendsetters category. Naturally, she cares about access to justice and the place of women in entrepreneurship.
At the head of Delegatus, a collective of lawyers that deliberately changes the game through a visionary and agile approach to business law, she has made her vision of a more human law not only a reality, but a success. Indeed, she has proven that it is possible to practice law by prioritizing human relations, all at affordable rates.
"I am very proud to become the new chair of the board of Juripop. I feel privileged to join this organization at this stage of its growth: a healthy organization, with renewed governance, equipped with a solid action plan and, above all, with an extraordinary field team headed by a devoted, strong, and charismatic executive director. Juripop has the wind in its sails and is set to reach next heights", mentions Mtre. Pascale Pageau, President of Juripop.
Getting Juripop to surpass itself
After nearly thirteen years of activity, the organization will benefit not only from the experience of an emeritus jurist, but also from her background as an entrepreneur and businesswoman. Her appointment is timely, as Juripop wishes to develop its business model to offer affordable legal services to a greater number of people.
"Since its very beginnings, Juripop has relied on social entrepreneurship to provide access to affordable legal services to people in the "grey zone" of the middle class. Mtre. Pascale Pageau is a visionary lawyer whose track record demonstrates her commitment to practicing law differently. We can only rejoice at the prospect of benefiting from her creativity and benevolence to support the development of Juripop", says Mtre. Sophie Gagnon, Executive Directo of Juripop.
COVID-19 – affordable legal services as even more essential
Mtre. Pageau takes the seat of the presidency at a pivotal moment for Juripop, when the COVID-19 pandemic has widened inequalities and has accentuated several obstacles to access to justice in Quebec.
The pandemic has accentuated the precariousness of employment and the housing crisis, and at the same time it has weakened the means available for people to assert their rights against their employer or landlord.
In addition, although the technological shift in the justice system triggered by the health crisis is absolutely necessary, it also brings its share of blind spots. Socially and economically vulnerable populations remain the hardest hit by digital inequalities that complicate access to virtual justice.
In Quebec, 12 % of households with an annual income inferior to $20 000 did not have an Internet connection in 2020.
45,6% of the people living in remote regions have access to broadband Internet services, compared to 98.6% of urban households.
Many seniors are less comfortable with technology.
A contribution worth highlighting
Juripop would like to thank Mtre. Michèle Rivet, C.M., Ad. E., who chaired the organization for the past year. Me Rivet marked the organization with her commitment to access to justice and her vision for the development of Juripop.
Her leadership will have allowed Juripop to carry out its strategic planning process, structure its governance and undertake the work that will enable it to offer services based on equality and inclusiveness.